Serving St. George & the Surrounding Area
Locally owned and operated, LP Building Solutions (formerly LP Windows & Doors) is a service-oriented company meeting the product needs of the greater St. George, Utah area and beyond. We are a local insulation contractor, energy performance consultant and building products installer. Our reach stretches from Southern Utah westward to Las Vegas and continues to grow right along with our business.
Since 2008, our mission has been to pair quality, innovative products with the people who need them. Coming from a background in home construction, owners Derek Larsen and Dell Pulley know the ins and outs of the installation industry. LP Building Solutions fully understands that bringing together the right products and the right service at the right price is the key to satisfied customers and a job well done.
Connections That Count
LP Building Solutions connects you to premium products and expert installation. Our vast selection of quality windows, doors, insulation and rain gutters gives you well-installed products at a reasonable price point for a great overall customer experience. We build quality into every home, creating beautiful spaces that are more efficient and more comfortable all year round.
Our Owners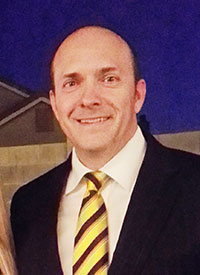 Dell Pulley has been in the construction industry for over 25 years serving Utah markets. He began his career working as an insulation installer and was one of the first certified Blown in Blanket installers in Utah. His specialty is in home energy efficiency. He spent 4 years training over 40 insulation companies across the county on high performance insulation products and proper methods of installation. Over the last 10 years working for a national ancillary construction products supplier and installation company he has been trained in siding, rain gutter, cabinets, central vacuums, windows and doors and eventually managing one of their window and door branches for 5 years. In 2008 with the help of his business partner Derek Larsen they began LP Building Solutions and diversified the company during the down turn in the company to offer multiple ancillary construction products.
Certifications & Affiliations
As an Owens Corning® Certified Energy Expert® professional, LP Building Solutions has been recognized as an elite insulation contractor and energy performance consultant. As part of this distinct program, we're trained on ways to help optimize comfort, noise control and energy efficiency. Our work is also tested to ensure Grade 1 installation quality. We must uphold all required state and local licenses and be in good standing with the Better Business Bureau to qualify. We proudly are certified by the Building Performance Institute, the nation's premier credentialing organization for home energy efficiency contractors. Additionally, we are a member of NICE (National Insulation Contractors Exchange). Through our membership, we're continually enhancing our knowledge and best practices to ensure the highest-quality products and energy-saving solutions for our customers.